How to use Japan Trip Planner
STEP1:How to Make "My Plan"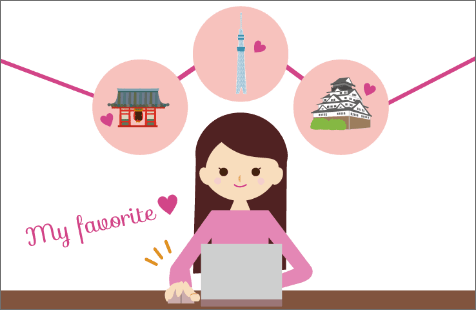 Add your dream spots to your [Favorites] from web site!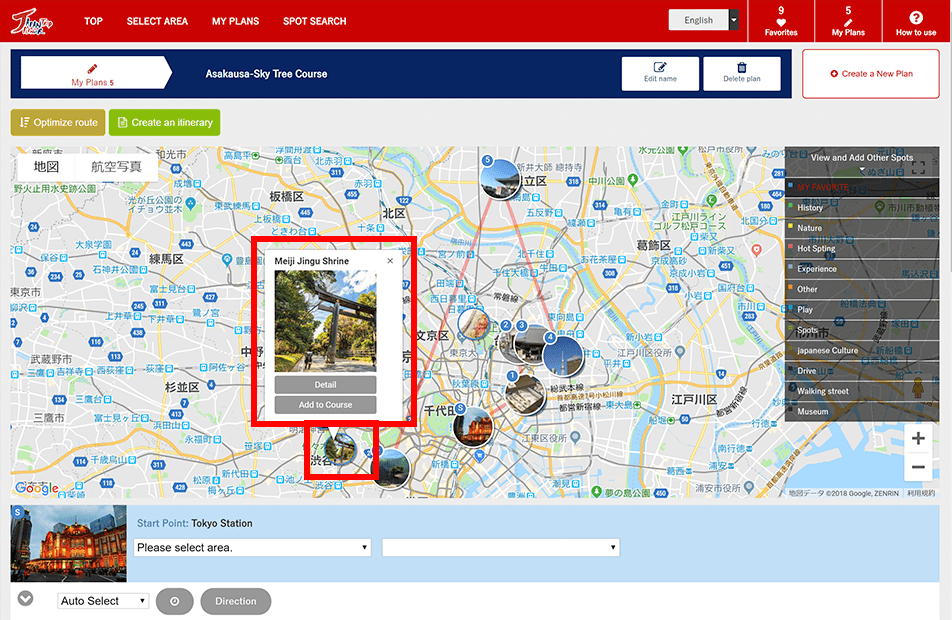 This My plan page displays sightseeing spots that you have favorited on a map. Click a spot and select "Add to course" to create your own sightseeing course!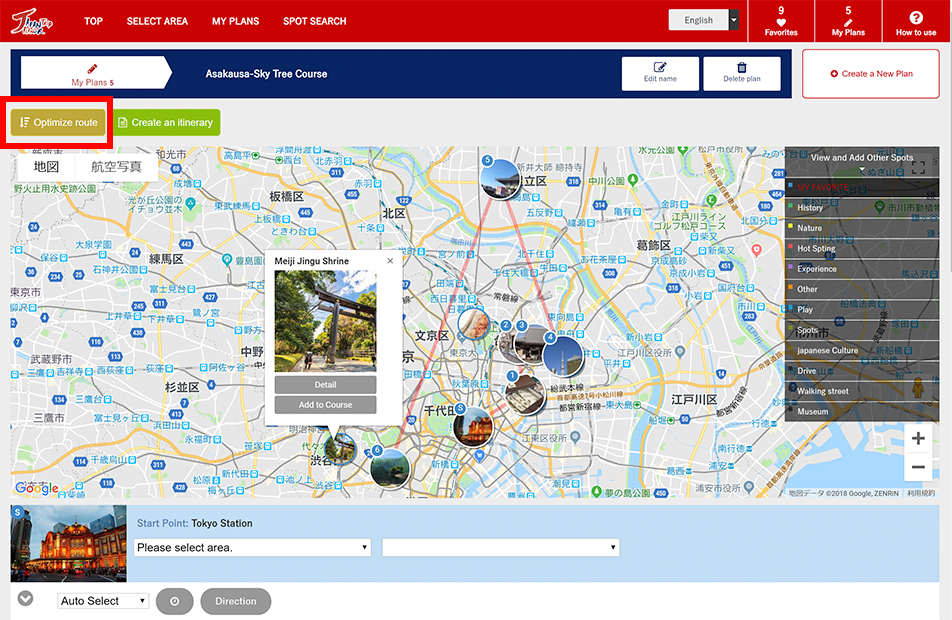 Sort in the most convenient order automatically by pressing the "Reorder to this course" button.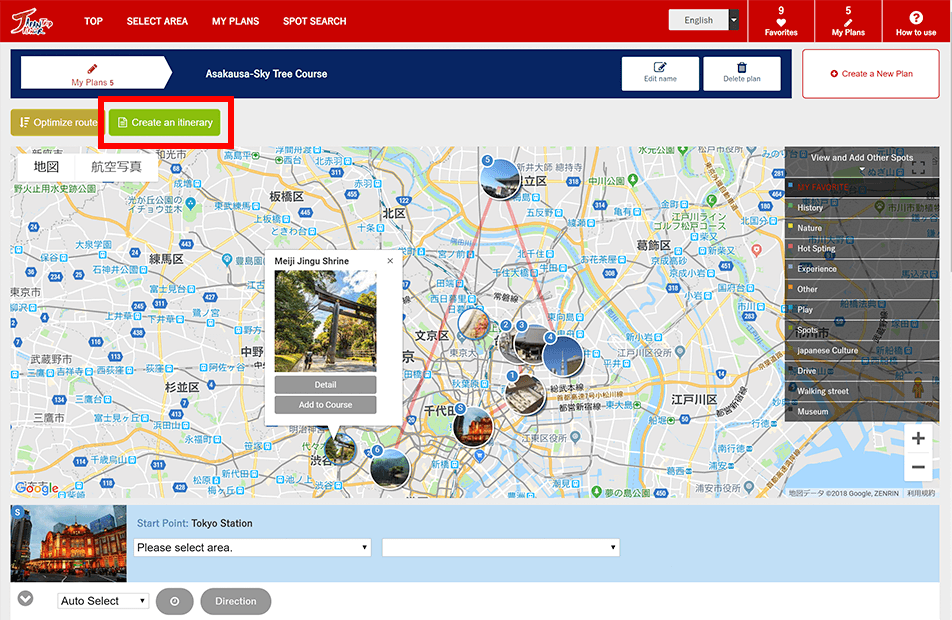 Create route with the "Create an itinerary" button.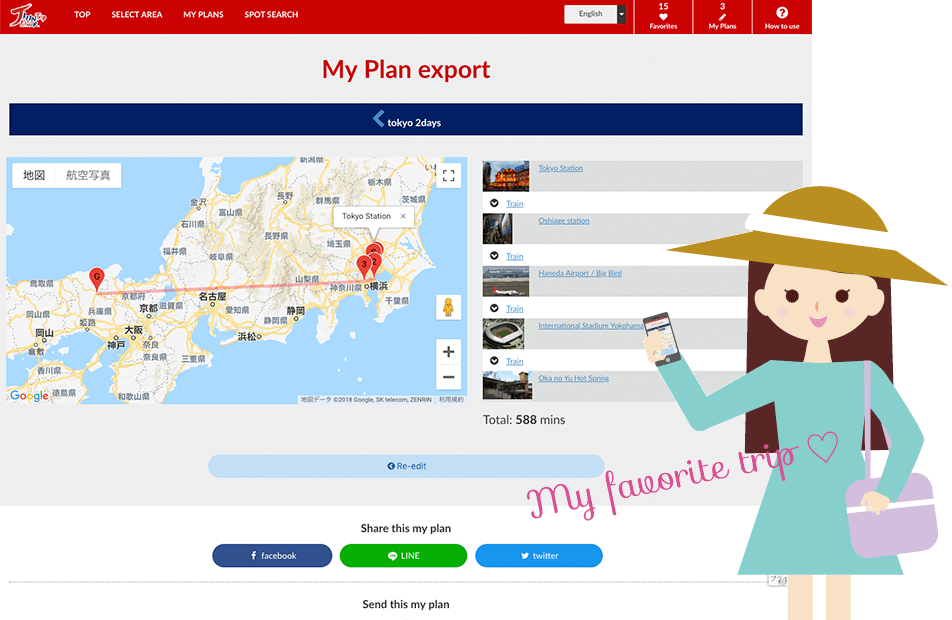 Your "MyPlan" original trip has been completed. You can transfer the trip you created to your smartphone or to friends by sharing it on social media or entering your email address and sending it.
STEP2:Adding and deleting side trip spots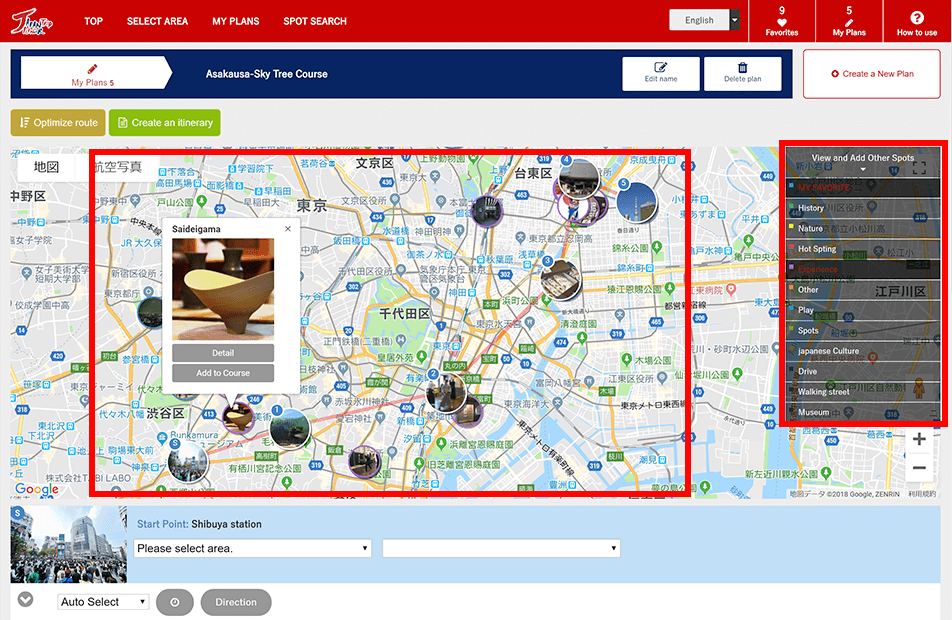 If you select the category from the "View and Add Other Spots" menu, the side trip spots will be displayed on the map.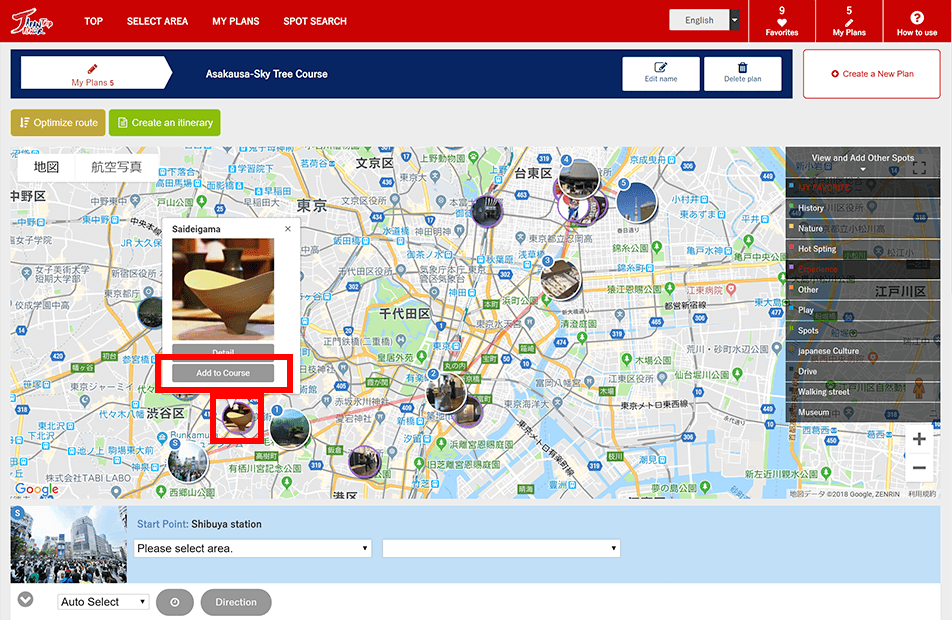 Click on the spot and press the "Add to Course" button to add it to "MyPlan".
STEP3:Save "MyPlan" (manage several plans)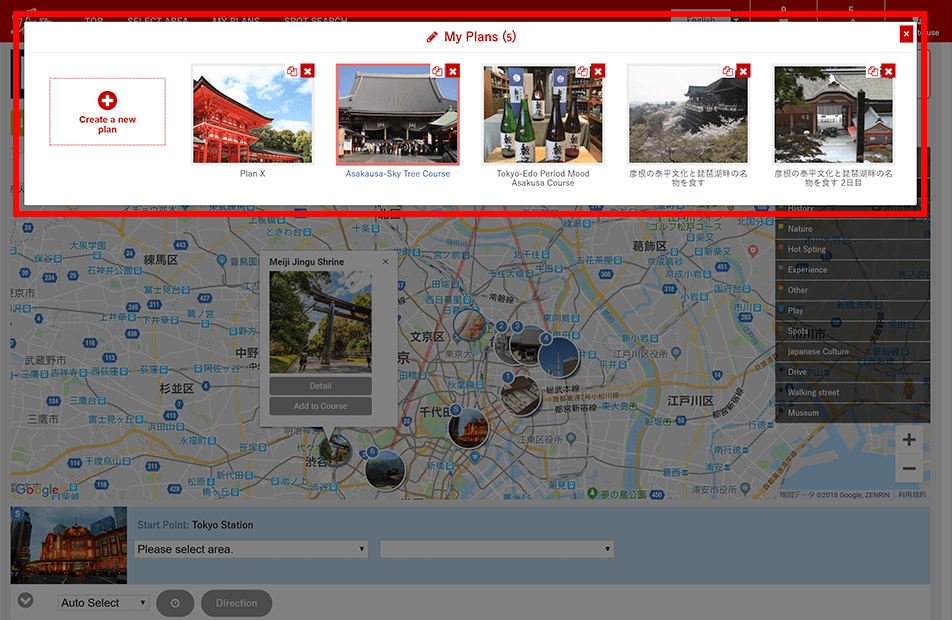 Press [Create New Plan] to create a new plan.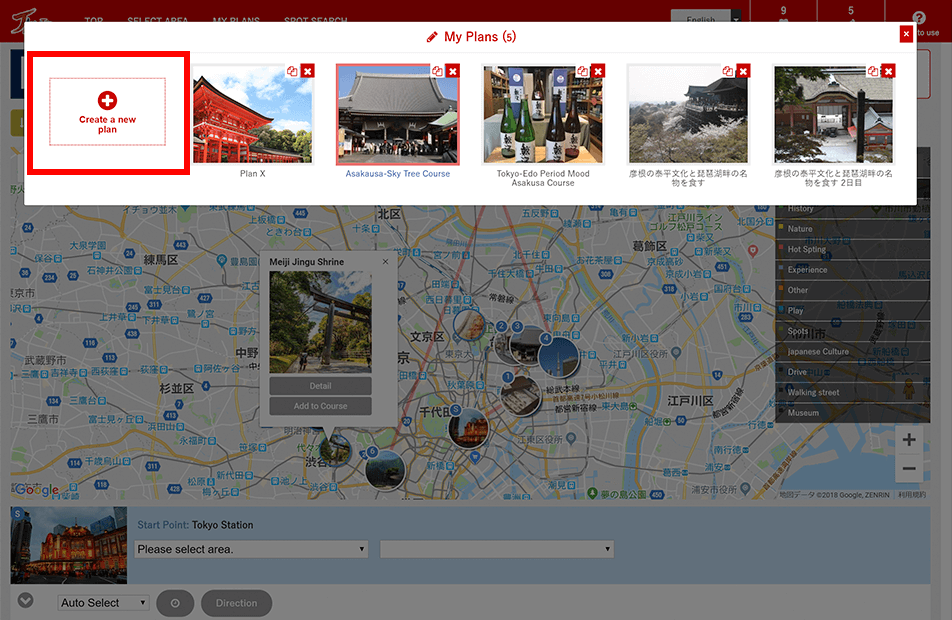 The plan name can be changed using the [Edit name] button.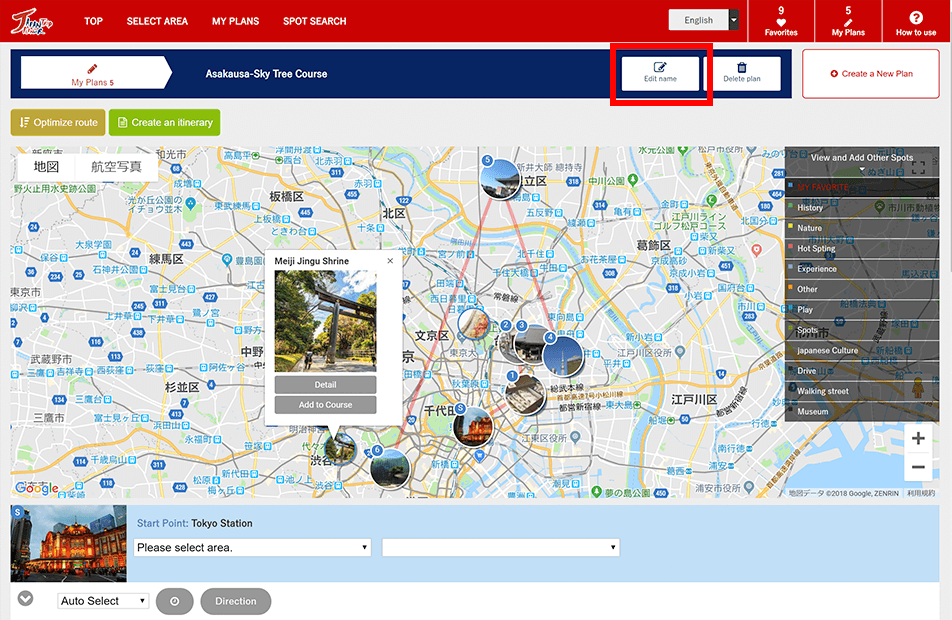 The plans you create will be saved under [My Plans]. You can view, edit, and delete plans saved as "MyPlan".